Today I learned that setting the alarm and getting up early, is the best way to get outside jobs done in the heat.......this is not a new lesson, just one I have to re-learn every other week!
You will, of course, have noticed that I have the oldest phone in the world!!
This is Shimelle's Sketch of the Week.....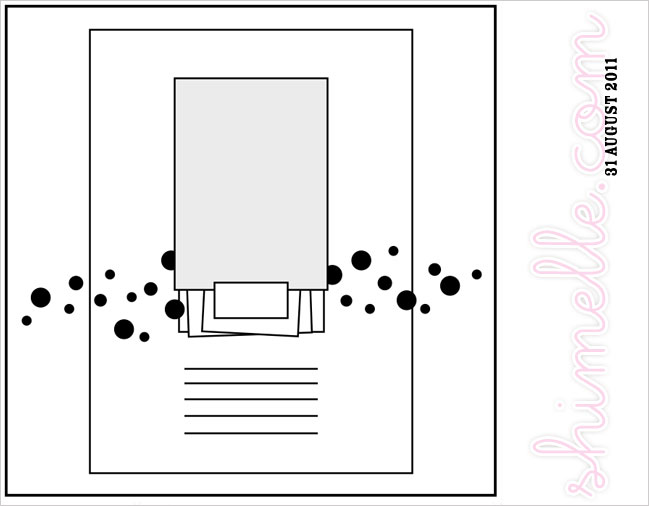 ......this is my 'take' on it...I cheated and used the border strip instead of paint...I still never like the effect when I try it (though love it on other peoples' LOs!).
I have to say I am far happier with it, than I was last week's!