MISS SMITH'S third prompt urged us to use the mirror image of our original sketch. If you remember, this sketch, by TRACY over at A SCRAP AT A TIME is the one I working with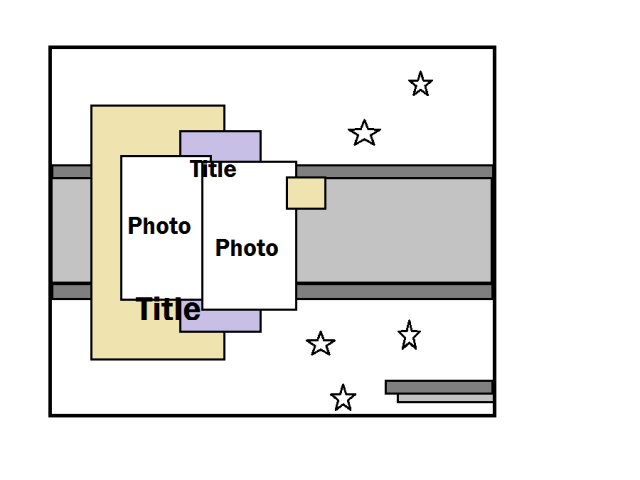 and this is the LO I've come up with
These were taken last September, while I was up in Barcelona with DD...I'm not convinced the photos actually do this beautiful building any justice, but I'm quite pleased with the LO itself....and I used mostly old stash to make it!
I'm off to write my story for STORYTELLING SUNDAY over at SIAN'S BLOG tomorrow...why not come and join us?
Hope it's not TOO cold where you are...still colder than we're used to here, but the sun's shining brightly!