.....for all the Birthday wishes, both on here and on FB!
I had a very nice day.....and had THREE renditions of 'Happy Birthday'- one at Keep Fit, one at the Drop In Centre and one at Line Dancing! Word gets around quickly about such things in a small community!
I came in at lunchtime, to discover that Kirsty had made a batch of Fairy Cakes which I forgot to photograph, but remembered before I ate the last one with a cup of coffee this afternoon...
...she DOES make exceedingly good cakes!
It was a beautifully sunny day, and we headed to the coast for lunch....and I forgot to take photos AGAIN!
That allowed me to be back in time to go Line Dancing last night...a very nice Birthday indeed!
I managed to get another layout finished over the weekend...it's not the one I was intending to do- the printer had run out of ink, so I couldn't get my pics printed off...but I found these ones that I had printed ages ago-and had forgotten to anything with- so came up with this: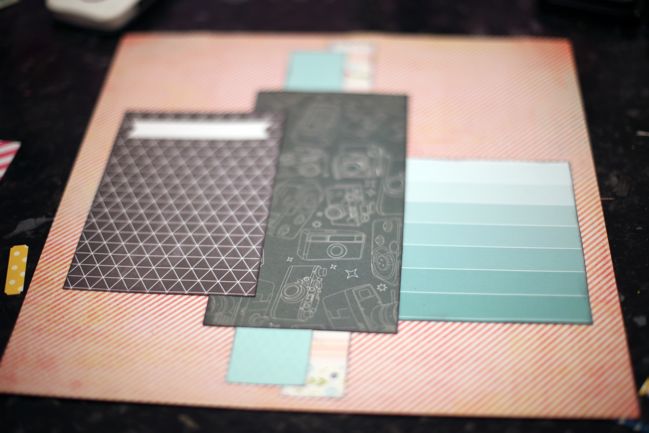 .....and I am now off to re-read the first prompts from her new class TELLING TALES, before I fall too far behind!
Hope you are all having a good week!