For as long as I can remember, I have found it so difficult to get to sleep on Christmas Eve....the excitement of it all still gets to me, no matter that we have no young children in the house!!
When we were little, my Grandparents always came to stay on Christmas Eve. Every year, when it was bedtime, my gran always came upstairs with my sister and I and read stories and sang every Christmas song imaginable to us, trying to get us to sleep. My sister always went to sleep fairly quickly, but my poor gran must have had the patience of a saint when it came to me! I don't know how many renditions of 'I Saw Mummy Kissing Santa Claus', ' Rudolph' and various others she would go through, before I eventually dropped off.
I remember one year in particular....I must have been about seven or eight....and poor gran seemed to have singing for hours! I have no idea what time it was, but it must have been pretty late. She had started to make mutterings about Santa not being able to come, if I didn't get to sleep...and then- horror of horrors!-there was a THUMP! from the roof. Always the quick thinker, Gran said ' I think that might be him...that sounded like the reindeer landing on the roof' . Panic set in, but she said she reckoned that he would be going to the neighbours' houses first(we lived in a terraced house, so it made sense to me that Santa would park his sleigh then just pop between houses!)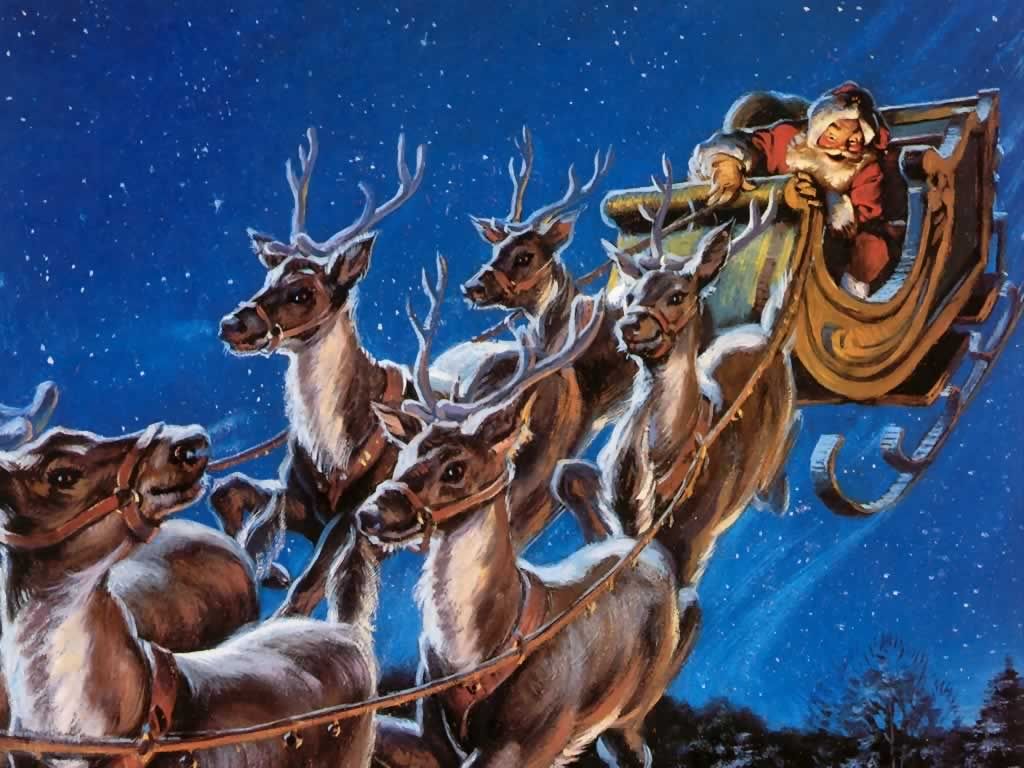 Believe me, I was asleep in minutes!
It only occurred to me years later, that it was actually my dad getting fed up waiting and going up to the hidey-hole in the loft! Having spent years of waiting for the 'coast to be clear', before sitting up well into Christmas day building Lego Fire Stations, cribs for dolls etc. I can well understand his frustration!!
This story is part of Sian's 'Storytelling Sunday'....if you go over to her blog From High in the Sky you will find a great selection of stories to enjoy. Since starting my blog at the beginning of this year, I have 'met' and been embraced and touched by so many , from so many parts of the world. Sian has been a big part of making that possible, through this wonderful, monthly event (and generally just by being the lovely , creative, supportive person she is!).....so a big THANK YOU from me Sian-and whatever you decide to do with Storytelling Sunday next year, I'll be there!