...inspired by SHIMELLE'S ONLINE CROP from this past weekend but, in one case used for another THREE challenges...I think that might be a record for me!
Shimelle's Challenge #11
Using two different types of pattern....I used a paper with spots and a paper with diamonds and triangles....
We couldn't believe the storm we woke up to, the morning we were due to travel from E.K. to Newcastle. On the ten min. taxi ride to the train station, we encountered fallen trees, flying dustbins and other assorted debris..and then discovered that the trains to Glasgow weren't running. One brave taxi driver agreed to take us into the city...where we soon discovered ALL trains (and most other forms of transport) were cancelled in and out of Scotland. MANY cups of tea and coffee later, we eventually got a train at 4pm that afternoon to Carlisle, and had to get the Newcastle train from there.
As I used the PICCADILLY line of papers from BASIC GREY, it also qualifies for SUSANNE'S IN GOOD COMPANY CHALLENGE and, finally, it met the criteria for a 'flower' challenge over at SCRAP FRIENDZY!
SHIMELLE'S CHALLENGE #5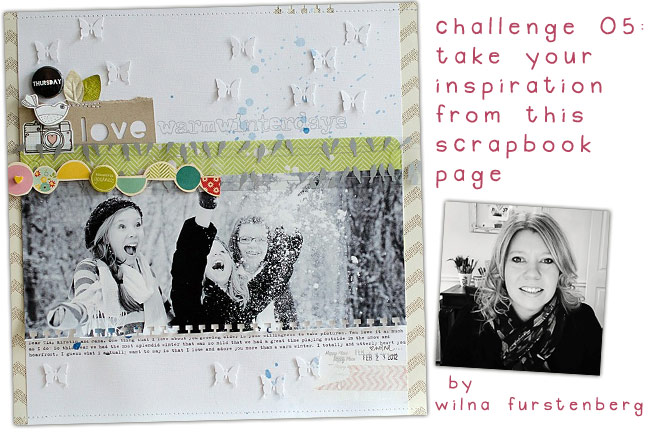 Sorry the pic is at a dreadful angle...and the photos themselves aren't great quality, but I've resorted to copying some of my niece's pics from FB ..if I don't , I might never get this album done- I hate waiting for other people to send pictures!
I rotated the original 90 degrees....used 4 pics instead of one panoramic one..kept the pale background and the butterflies.