Today I resisted playing with my yummy new papers...though I have had a few occasions just to go look lovingly at them.....as I wanted to get my page done for SUSANNE'S IN GOOD COMPANY challenge. Each month she has been challenging us to create a layout, using papers and/or embellishments primarily from one company (she chooses a different Company every month).
This month, the chosen Company is OCTOBER AFTERNOON...if you have any in your stash why not come and join us?
Being that it's too hot here for my brain to do any serious work, I decided to take the easy route and use SHIMELLE'S most recent STARTING POINT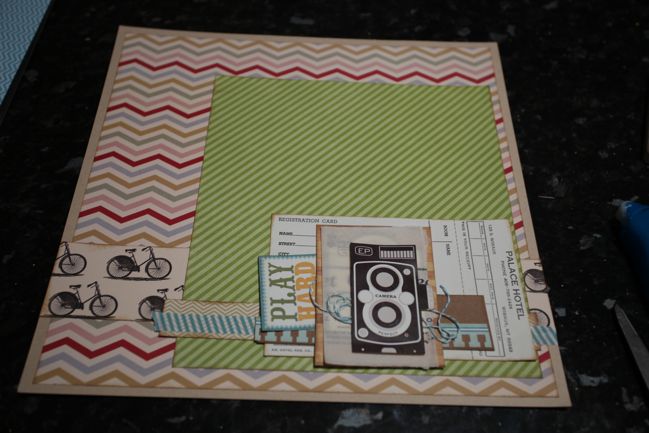 So I had a rake through my stash and found some October Afternoon 'CAMPFIRE' papers and some '5&DIME'...and here's the result. There's a mix of other stuff from my stash in there too...funny how it doesn't seem to matter how much I dip into my stash, it never seems to decrease very much (if at all!)
The layout also works for one of the Bonus Challenges over at CAMP FRIENDZY
I only have a few more pages left to do for my niece's album, and then I'll get back to scrapping some of my own pics!
Hope you've all seen even a LITTLE bit of sunshine this weekend!