In case you hadn't heard, SHIMELLE is having an Online Crop, over at her BLOG. I have managed to complete three challenges since last night....but you don't want to see what my scrappy area looks like right at this moment!
CHALLENGE #1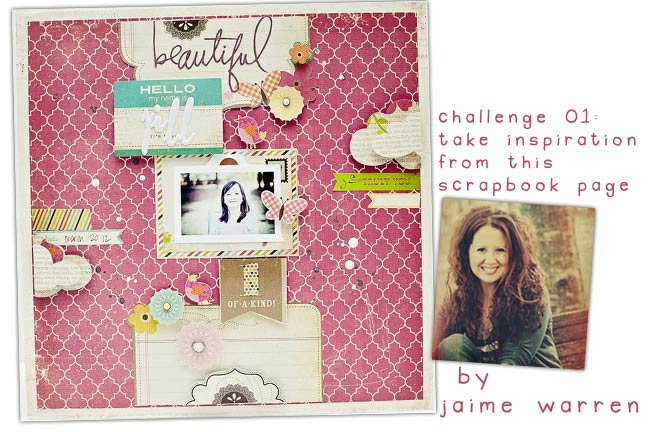 and here's what I came up with
I rotated the sketch and worked horizontally, but kept to the positioning of most of the elements....instead of circles, I went with stars..but I think you can still see the inspiration pic in there (somewhere!!)
CHALLENGE #2
Create a page using 3 or more Paper Collections
Another one for my niece's album
The PPs are all PRIMA (MELODY Collection),
AC Thickers for the Alphas
MME Fine & Dandy packaging for the Journalling Spot
Washi Tape from Paperchase... embellishments a mix of Prima and AC....ribbon from my stash.
CHALLENGE #4
Use Grey, Yellow and another colour
Another page done for the 18th Birthday!
I think you can see I chose blue as the other colour! The background paper IS yellow, though doesn't look it in this pic.
Am off to do a bit of blog reading now, to see if any of you have been joining in!