Today I share with you ten plants that are still thriving ....in fact , they are probably happier than they were a month ago, due to the less intense heat we are now having...a bit like myself really!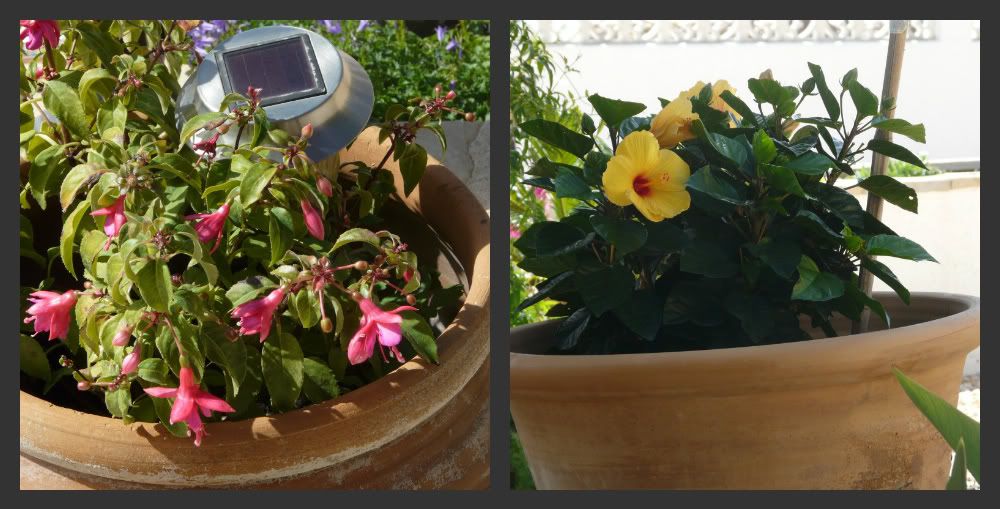 As you can see, the sun is still shining though, as I said, the intense heat has gone from it. Autumn/Fall is very different, here in Spain, from what I was used to in the UK. There is certainly a change in the temperature (for the good,as far as I'm concerned!)...the early mornings and the nights are colder, but from about 10am to 6pm the sun is pleasantly hot enough to let mum and dad soak up some rays, before they head back to cold, dreary (their words!) Scotland next week.
To see some other 'Ten on the Tenth' posts, pop over to Shimelle's Blog ...you're sure to find something to interest you!