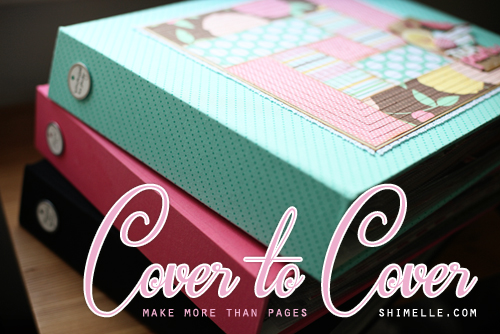 Yes, SHIMELLE has a new scrapbooking class (it started yesterday)...and after much humming and hawing I decided I would sign up for it.
The first Prompt asked us to:
Take a photo that helps describe your current status with scrapbooking. You might have dozens and
dozens of albums. You might have two. You might be completely happy with your albums. You
might have a big stack and no books or ideas on where things should go. Share your photo (and
more details if you would like) with us either by posting on the forum or writing a blog post.
I do actually keep my scrapbooks in chronological order...much easier since I started using D ring albums...I changed from postbound to these, about a year and a half ago. I don't scrap chronologically....I sometimes scrap recent pictures, but I often go through my photo archives- which I keep on my hard drive- to see what catches my imagination.
These are my albums from New Year's Day 2007 till the present time..one day I shall date the spines! I hasten to add that there are lots of pre-2007 albums in various places around the house.
At the moment, this is acting as a 'Holding Album'....the LOs for my niece's album, LOs for Stuart's eventual album and LOs for a 'My Life' album (about me) are all in here.... until I send for more.
I print my own photographs, as I like to use different sizes on my pages...I know it probably costs me more in the long run, but I never know what sizes I'll use before I actually start a layout!
I am in awe of some of the bloggers I know who are VERY much more organised than me.....but
my 'system' works for me, so I'll stick with it...unless of course Shimelle is about to enlighten us with something that 'fits' me better!